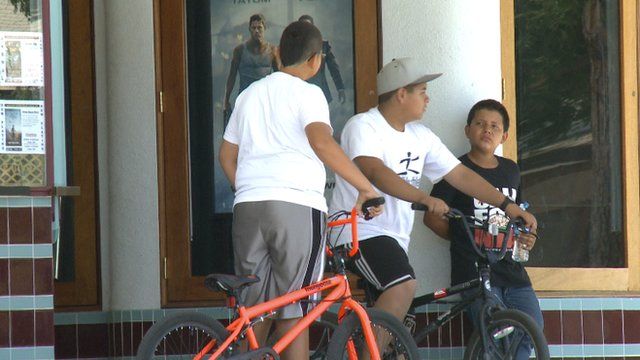 Video
Avenal residents on fear of valley fever
Avenal in California's central valley is at the centre of the valley fever epidemic.
You're never rid of it, says Mary Garcia, a resident of Avenal.
"There are times I wake up and I'm in a lot of pain. It's like the worst fever you've ever had from a flu," she adds.
She caught valley fever 10 years ago, and sometimes, when the wind blows, it returns.
If any of her children get it, she says she will move away.
Read more: Valley fever: An incurable illness in the dust
Produced by the BBC's Franz Strasser.
Go to next video: Family on living with valley fever