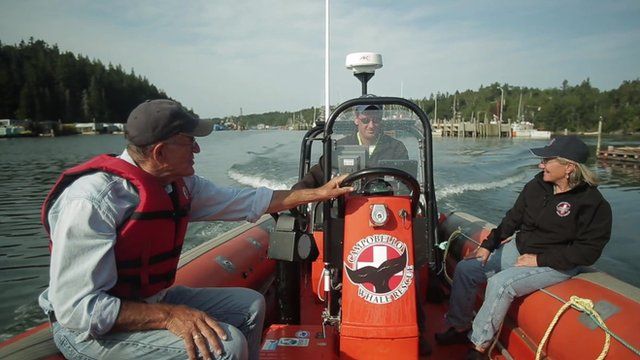 Video
Making Time: Canada's whale rescue team
Mackie Greene, Moira Brown and Jerry Conway are the Campobello Island Whale Rescue team.
Their mission is to disentangle whales that get caught in fishermen's gear and nets around the Bay of Fundy off the east coast of Canada.
The team work entirely on a voluntary basis, leaping to action on specialised rescue boats when they are called upon by local fishermen.
They describe the challenges - and rewards - of their work.
Produced for the BBC by Anna Bressanin; filmed by Ilya Shnitser - see also How to rescue whales tangled in nets
There are more volunteering stories in the BBC News series Making Time
Go to next video: Mystery of Ghana whale deaths