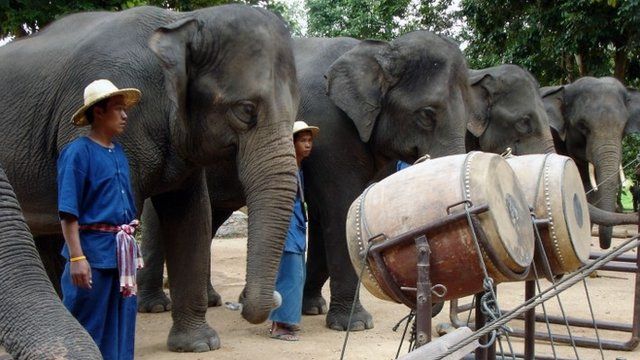 Video
Thailand's elephant orchestra
Dave Soldier talks about The Thai Elephant Orchestra that he helped set up with Richard Lair at a conservation centre in northern Thailand.
They have built 22 giant instruments, all of which are designed to be operated with the elephant's trunk or with a stick held in the trunk.
The orchestra mainly uses five notes of the Thai "Lanna" scale and the mahouts sometimes accompany the elephants by singing or playing string instruments.
Video filmed by Paul Spurrier and courtesy of Dave Soldier