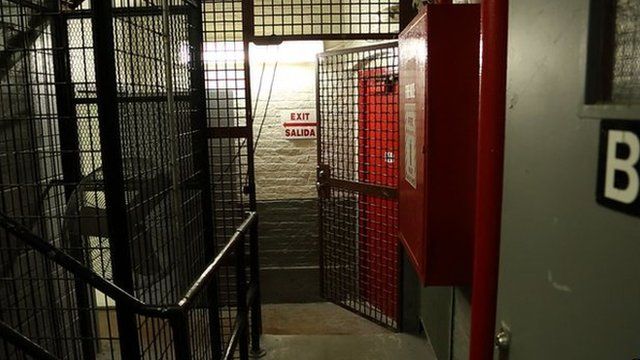 Video
Sending freed convicts back to jail
Convicts released back into the community often reoffend. But a new programme based in a former New York jail hopes to change that.
For the first time in the US, a decommissioned prison is to be turned into a facility to help former inmates re-enter the community.
And it's happening in the area of New York most in need of it - the Bronx.
The facility will be run by the Osborne Association, a not-for-profit group with 80 years' experience working with both the imprisoned and those who have been released from jail.
Michael Maher spoke to the association's Elizabeth Gaynes about the novel programme.
Altered States is a series of video features published every Wednesday on the BBC News website which examine how shifting demographics and economic conditions affect America on a local level.