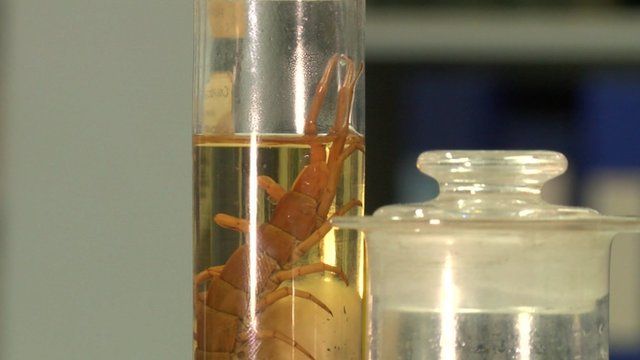 Video
Natural History Museum experts identify unusual specimens
The Identification and Advisory Service (IAS) at the Natural History Museum in London is a team of experts who help the public identify unusual specimens they have found.
Whether it's a strange bug in the house, a mysterious rock in the park or an unusual substance found in the garden, the staff at the IAS can assist in determining what it is and where it came from.
The team has specialists from the fields of palaeontology, mineralogy, entomology, botany and zoology.
Stuart Hine from the team showed BBC News around the centre and some of the stranger things they have had to deal with.
Video journalist: Susannah Reid
Real Time is a series for the BBC News website in which ordinary people tell their own extraordinary stories.
Go to next video: Time-lapse shows coral's secret life