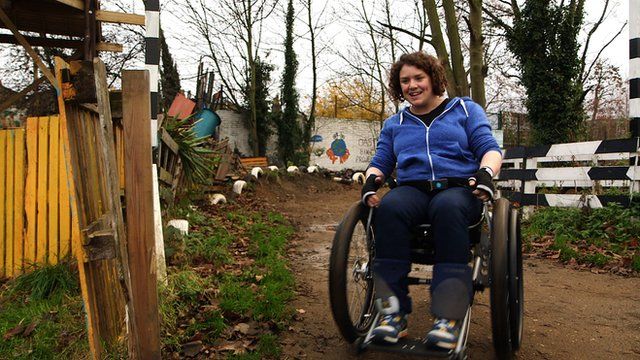 Video
Jess Thom: What does freedom look like?
Artist Jess Thom has Tourette's syndrome (a neurological condition that is characterised by a combination of involuntary noises and movements called tics).
Jess has decided to take her disability and turn it into something positive.
She has created a character called "Touretteshero" who celebrates the condition and uses it as a source of creativity.
For Jess, her wheelchair has opened up new worlds for her, giving her a freedom she craved.
She says: "My wheelchair and my tics are not the things that disable me. The thing that disables me is the inaccessible environment."
Details on the freedom2014 season can be found here.
Follow @BBCNewsMagazine on Twitter and on Facebook
Go to next video: Norman Kember: What does freedom look like?