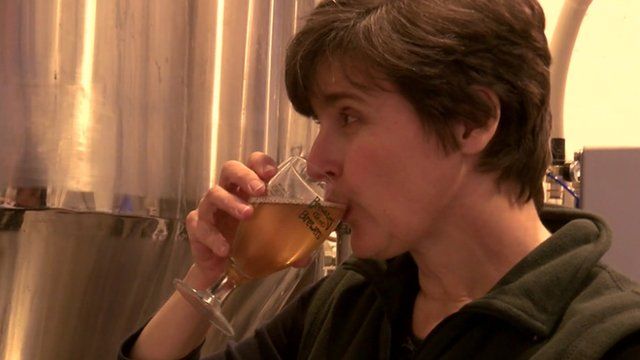 Video
UK female beer brewers on the rise
The number of professional women brewers is on the rise in the UK and they are becoming increasingly influential, according to leading industry figures.
Sara Barton was the first woman to win the British Guild of Beer Writers' Brewer of the Year award.
She founded Brewsters Brewery in Lincolnshire in 1998, and won the prestigious award in 2013.
BBC News went to see Sara Barton at work and hear about how she got started and her passion for beer.
Go to next video: 'Local character' key to brewery growth