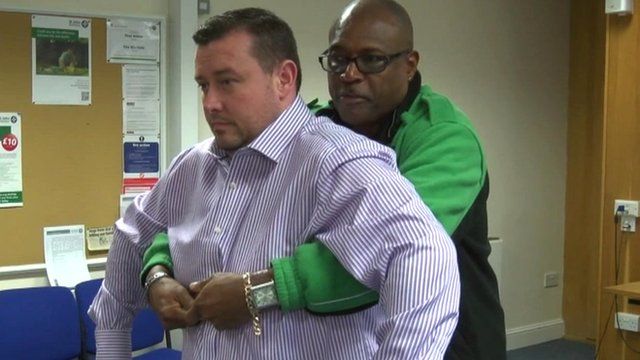 Video
Who, What, Why: Can anyone do the Heimlich manoeuvre?
Hollywood actor Clint Eastwood has been credited with saving the life of another man who was choking on a piece of cheese.
The actor reportedly realised the fellow party guest couldn't breath and performed the Heimlich manoeuvre on him.
The technique requires a rescuer to carry out abdominal thrusts on a choke victim to dislodge the blockage.
But how easy is it to do? Winston Marshall from St John Ambulance showed BBC News Magazine the technique with help from his colleague Tony Cain.
Follow @BBCNewsMagazine on Twitter and on Facebook
Go to next video: Vinnie: Make CPR 'hard and fast'