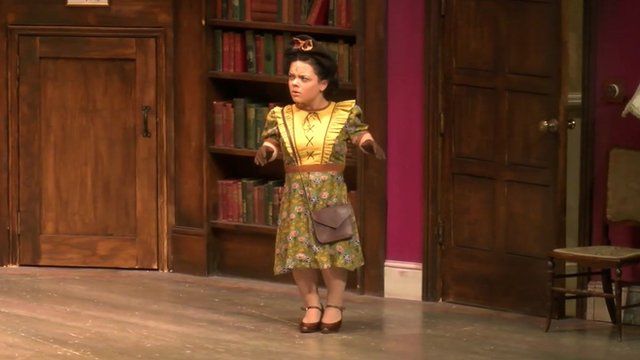 Video
Warwick Davis gives short actors new opportunities
Fran Mills is a member of The Reduced Height Theatre Company, a new troupe of short actors.
Growing up in England's midlands, the 17-year-old always had ambitions to perform.
She started dancing at the age of three and appeared in a production of Oliver five years later.
Now attending college, she is acting alongside the company's founder, TV and film star Warwick Davis.
Traditionally, opportunities have been limited for adult actors of restricted growth - something Fran Mills and her fellow actors hope to change.
Fran spoke to BBC News during rehearsals for the company's first production, See How They Run.
Video journalist: Stephen Bulfield. Producer: Claudia Redmond.
Stop/Start is a series of video features for the BBC News website which follows both new trends that are beginning and old traditions that are coming to an end.
Go to next video: Working Men's Clubs fight for survival