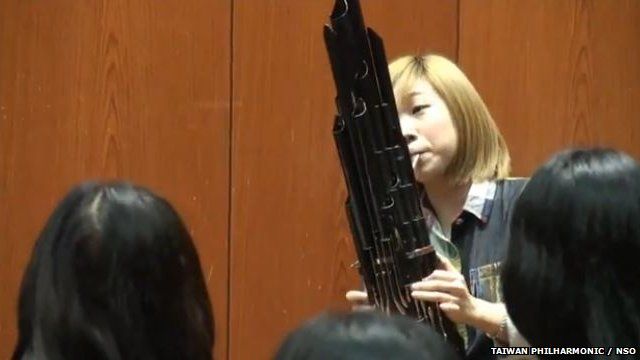 Video
Super Mario Bros tune with a Chinese twist
The audience at a recent talk in Taiwan on the sheng - a 3,000-year-old Chinese instrument - were surprised to hear it being used to tackle one of the most familiar jingles in the pop culture pantheon.
"If anyone recognises this tune, stick your hand up," said the event's host, before a musician, Lijin Li, broke into the calypso theme tune from Super Mario Bros.
The clip has now been viewed almost two million views on YouTube, as BBC Trending reports.