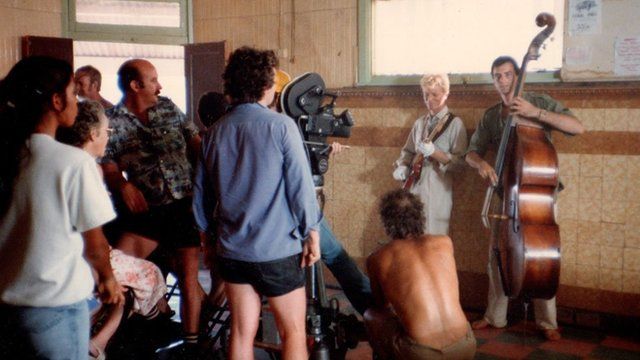 Video
Let's Dance: When David Bowie played the outback
In March 1983, David Bowie shot the video to Let's Dance in a remote town in the Australian outback.
Let's Dance went on to become Bowie's biggest-selling record, but the desert outpost of Carinda hasn't fared so well. With a population of less than 40, the streets are deserted and many of the buildings have For Sale signs.
The Carinda Hotel was the backdrop to the video and three decades on it remains almost unchanged.
Now the owner of the Carinda Hotel is hoping to use the David Bowie connection to put Carinda on the tourist map.
BBC News met the residents of Carinda who remember the day a popstar came to town.
Producer: Rubika Shah
Camera: Calum Stewart
Eric "Bernie" Amiet, also known as "Eccles", who lived all his life in Carinda, has since passed away
Go to next video: Bowie releases new single