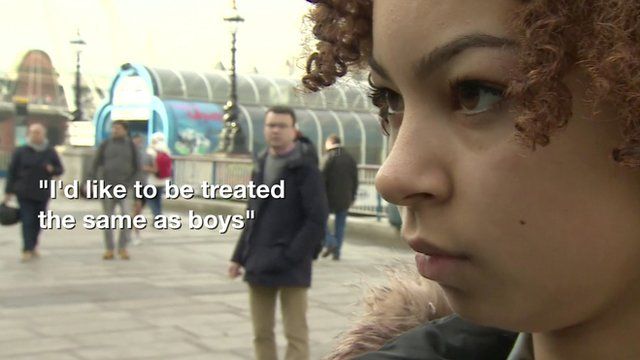 Video
Freedom 2014: Does being a girl restrict your freedom?
Most countries legislate against gender discrimination, yet around the world young women still lack the same opportunities to men.
So what is standing in the way of equality becoming a reality?
As part of the Freedom season, BBC News went to meet four teenage girls in the UK, Lesotho, Iceland and Jordan.
They spoke about whether they thought being a girl restricted their freedom.
Video Journalist: Christian Parkinson
Producer: Gemma Newby
A documentary by Ros Atkins exploring the issues of girls and freedom, All That Stands In The Way, will be broadcast on BBC World and BBC World Service radio on 22 and 23 March 2014
Go to next video: What would I change if I was in charge?