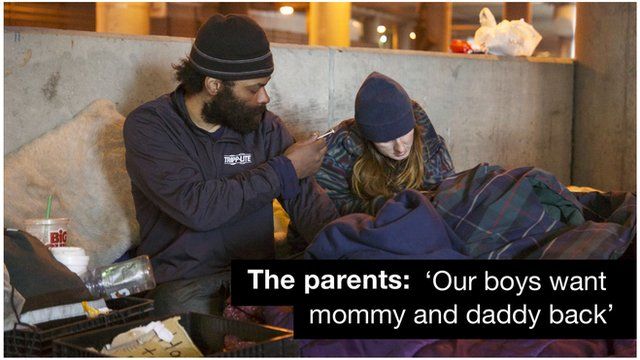 Video
Chicago's heroin addict parents unable to see their children
The US city of Chicago is a hub for heroin from the Mexican drug cartels. Inner city communities and increasingly the suburbs are suffering from an epidemic of abuse.
Greg and Stacey are homeless addicts who live rough in an underpass in downtown Chicago.
They are also the parents of three boys whom they are no longer able to look after.
As part of a BBC investigation into the heroin crisis, Ian Pannell witnessed disturbing scenes of drug use and heard about the human cost of addiction.
You can read the full story here.
Produced by the BBC's John Landy and Charlie Bell; additional production by Chuck Jines
Go to next video: Ten seconds to buy $10 bag of heroin