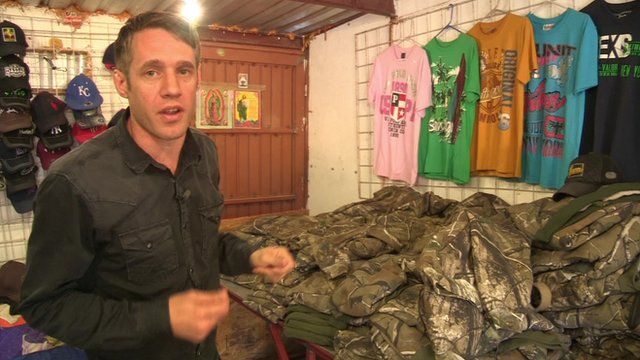 Video
Preparing for a perilous journey across the desert
Each year, thousands of illegal migrants try to enter the United States via a treacherous journey across the Arizona desert. Some succeed, while others are captured by US border patrols and are immediately deported - but not everyone is so fortunate. Many simply drop dead from exhaustion.
The BBC's Will Grant visited the small town of Altar in the Mexican state of Sonora, where migrants from all over Mexico converge in the hope of crossing the Arizona border, which is considered the most vulnerable in the US.
Illegal immigration is a thriving business in Altar. Shops like this one openly sell sturdy shoes, emergency kits and camouflage clothing for migrants on their way across the desert.
Find out more: The Missing Migrants was broadcast on the BBC World Service on Saturday 29 March as part of the BBC's Freedom Season.
Go to next video: Broken lives of deported immigrants