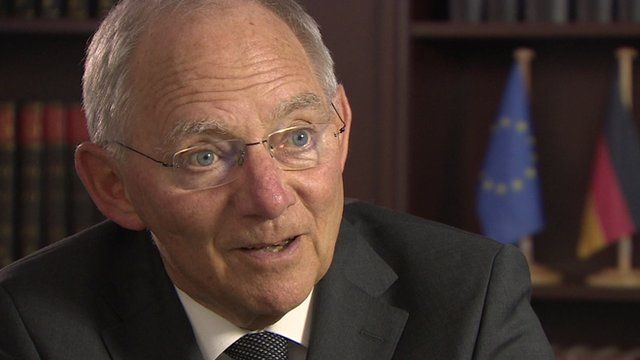 Video
Wolfgang Schaeuble on Germany's reunification
This year sees the 25th anniversary of the fall of the Berlin Wall - and with it the collapse of communism.
Germany was the most visibly divided country.
Wolfgang Schaeuble, Germany's Finance Minister, was then the interior minister and one of the key architects of reunification.
He spoke to the BBC about that time.
Go to next video: Germany 25 years after communism