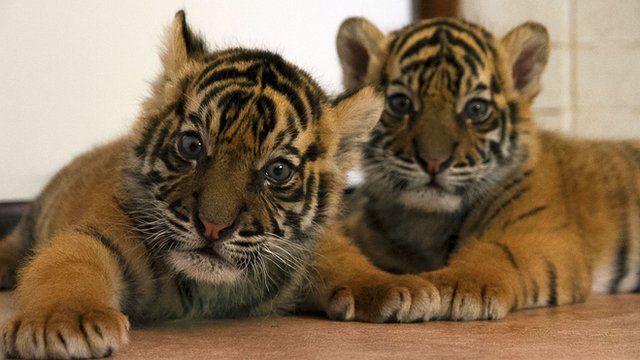 Video
The real tigers who came to tea - and stayed over
When two rare Sumatran tigers were born in an Australian zoo, they were sent to live with one of the keepers for the first few months of their lives.
Tiger supervisor Giles Clark brought them home to his wife, children and two dogs.
Before long, Clark found he was having to get up in the middle of the night to prepare tiger milk formula, and his wife was roped in to help the animals poo.
He believes it was worth it though.
"They belong in the wild," he says. "Unfortunately, they are facing the prospect of extinction literally down the barrel of a gun. And if I'm going to have them in captivity, I want to give them the best possible lifestyle that I can."
Tigers About the House, a three-part documentary series about Giles Clark's life with Spot and Stripe, begins on Monday 16 July on BBC Two at 8pm.