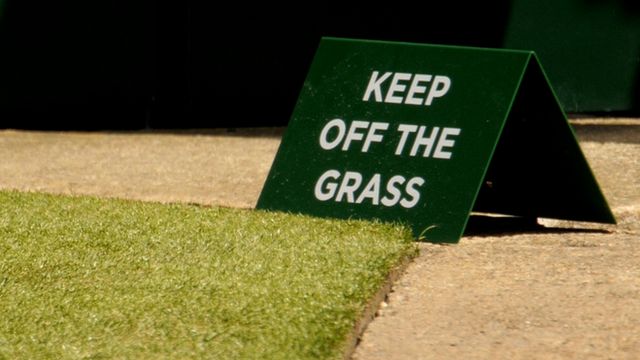 Video
Wimbledon 2014: The man behind the grass courts
As the Wimbledon Championships get under way, it is not just the tennis players who have been working hard all year to get prepared.
Head groundsman at the All England Club, Neil Stubley, along with his team, have been preparing the grass-court surfaces in a year-round operation.
It is Stubley's 20th year at the club and, as he explains, the tournament can be an anxious time as the world's eyes fall on the famous green courts.
Video Journalist: John Galliver
Producer: Elaine Thelen
Real Time is a series for the BBC News website in which ordinary people tell their own extraordinary stories.
Go to next video: From Aber to Zawn