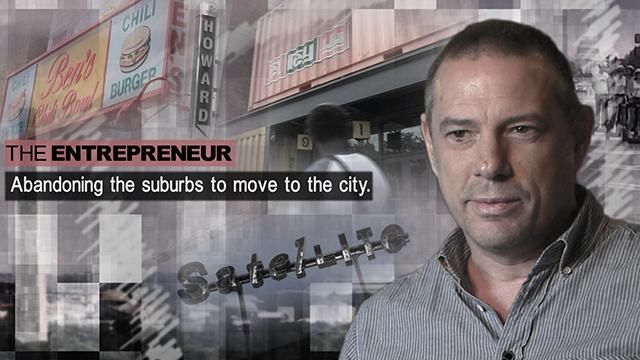 Video
#MurderCapital: 'It's natural for people to move back to the city'
A quarter of a century ago, Washington DC was hit hard by a crack epidemic and rampant gun violence. Now, once-blighted neighbourhoods close to the centre of the capital are thriving.
Eric Hilton is a musician and the owner of a number of bars and restaurants along U Street, historically known as Washington's "black Broadway".
He grew up in the suburbs of Washington, at a time when inner cities in the US were neglected and run-down.
He told the BBC that Washington was still neglected in many ways, but that city centres are once more becoming desirable places to live.
Despite some complaints about gentrification, he thinks that U Street still feels very much like a mixed neighbourhood.
You can see the full BBC report on Washington's transformation here.
Produced by the BBC's Bill McKenna. Additional filming by Felicia Barr
Altered States is a series of video features published every Wednesday on the BBC News website which examine how shifting demographics and economic conditions affect America on a local level.
Go to next video: Straight outta Compton