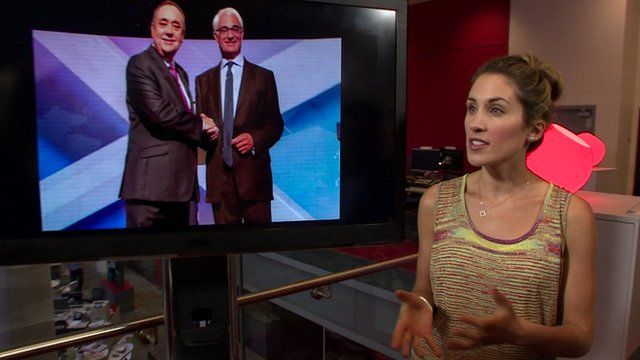 Video
#BBCtrending: Scotland referendum debate causes Twitter storm
Alex Salmond's televised showdown with Alistair Darling triggered a storm of activity on social media, as each side tried to amplify their arguments online.
The hashtag #ScotDecides was used over 130,000 times on Tuesday as social media was littered with accompanying messages from both camps.
Anne-Marie Tomchak of #BBCtrending reports on how the debate was reflected on social media.
You can follow BBC Trending on Twitter @BBCtrending
All our stories are at bbc.com/trending