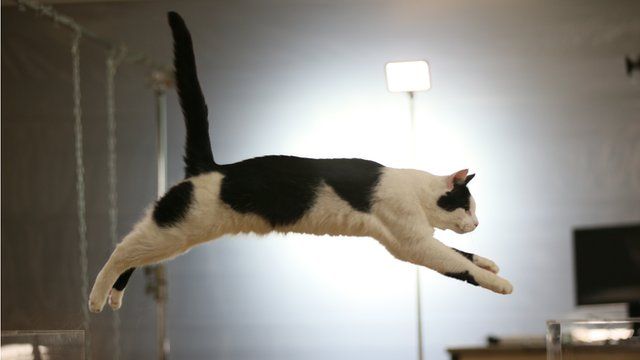 Video
Cat Watch 2014: Moving like a cat
Cats are the gymnasts of the animal world. They can scale vertical walls, negotiate the tops of fences and, if they stumble and fall, are able to land on their feet.
Watch the video to see how a cat uses its crouched posture to leap.
This footage has no commentary.
Watch the first episode of Cat Watch 2014: The New Horizon Experiment on Tuesday 7 October on BBC Two at 8pm or afterwards on the BBC iPlayer. Subsequent episodes will be shown on Wednesday 8 and Thursday 9 October.