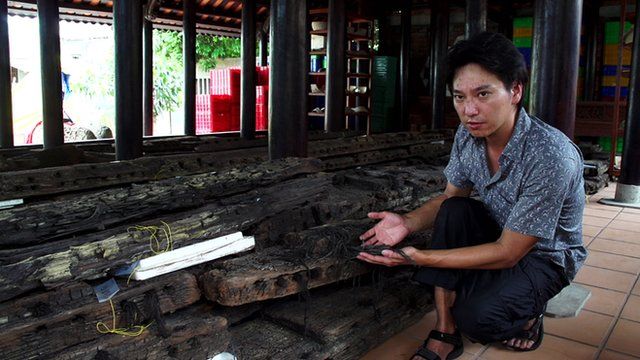 Video
Vietnam shipwrecks: What you can tell from a piece of wood
Several years ago the timbers from an ancient shipwreck washed up on a beach in central Vietnam.
A local collector bought the timbers and the goods found with them from local fishermen.
Little is known about the boat which may have had goods on board from China and the Indian subcontinent.
Maritime archaeologist Jun Kimura explains what you can find out about such a ship just by looking at the wood from the wreck.