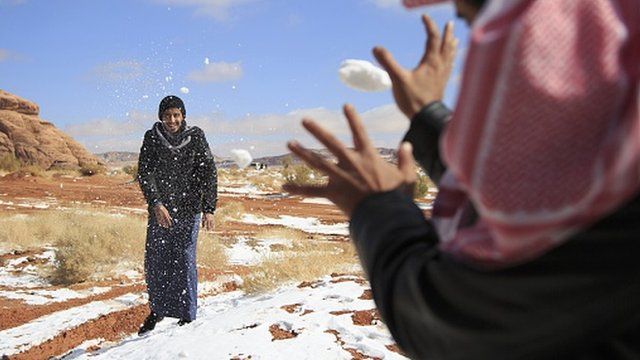 Video
#BBCtrending: Trends of the week - in 60 seconds
Why did a religious cleric condemn the building of snowmen in Saudi Arabia? And what happens when two men walk down the road holding hands?
These, and more social media trends of the week, in our 60-second round-up.
Produced by Samiha Nettikkara and India Rakusen
Video and picture credits: AFP, Getty Images, Instagram/Tumair200, Twitter/1mogtrb, BBC Three Counties
You can hear more from the BBC Trending team on BBC World Service every Saturday at 10:30 GMT, and you can subscribe to the free podcast here. Want to watch more Trending videos? Subscribe to our YouTube channel here.
Go to next video: Trends of the week - in 60 seconds