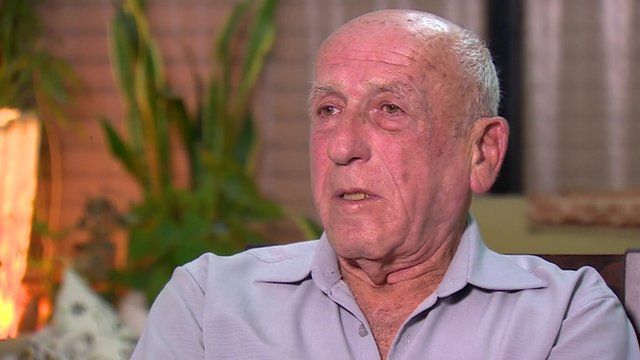 Video
Auschwitz survivor: I did not know my name
Menachem Bodner arrived at Auschwitz concentration camp in Nazi-occupied Poland when he was three with his twin brother, Jona.
He explains that when he left the camp he did not know his own name - only the number he had been given.
Watch more about how Josef Mengele experimented on twins at Auschwitz online at BBC Newsnight, or on BBC World News at 23:30 GMT on Friday 30 January.