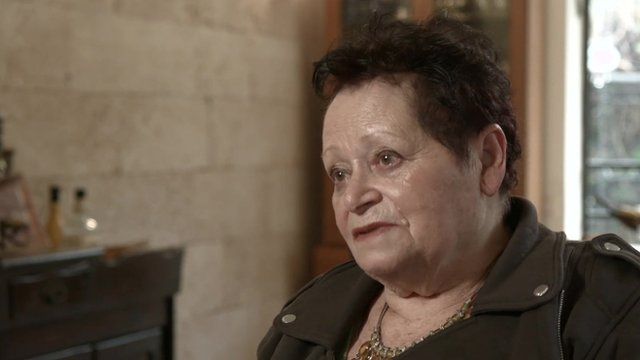 Video
Josef Mengele 'was not master of my mind'
Vera Kriegel was taken from her village in Czechoslovakia to Auschwitz with her twin sister Olga at the age of six.
She describes a confrontation with camp physician Josef Mengele, who performed medical experiments on hundreds of twins at the camp.
She remembers him reacting angrily when twins used to go missing, and on one such occasion being determined to show Mengele that he could not exert mental dominance over her.
Watch more about how Josef Mengele experimented on twins at Auschwitz online at BBC Newsnight, or on BBC World News at 23:30 GMT on Friday 30 January.