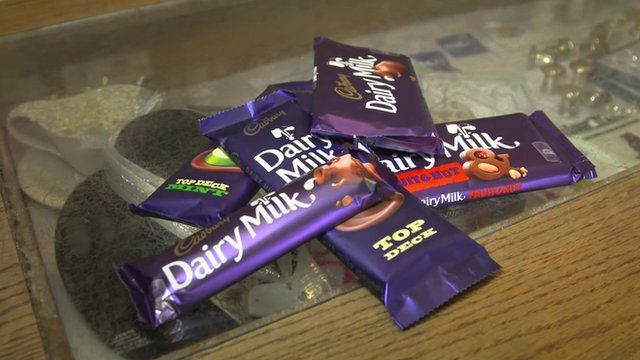 Video
US fans outraged over Cadbury change
In this globalised world, it's increasingly easy for British expats to buy the creature comforts of home - English tea, Irn-Bru or that most beloved British staple, Cadbury chocolate.
But in the United States, consumers will soon have trouble finding the "proper" Cadbury chocolate made with the British recipe.
Chocolate giant Hershey Inc has successfully blocked the import of many British sweets because they create brand confusion with Hershey's products.
The BBC's Regan Morris visited the British Gift Shoppe at the Ye Olde King's Head Pub in Santa Monica, California, where ex-pats and Anglophiles were lining up to get their fill before the ban takes effect.
Go to next video: Chocolate Putins on sale in Ukraine