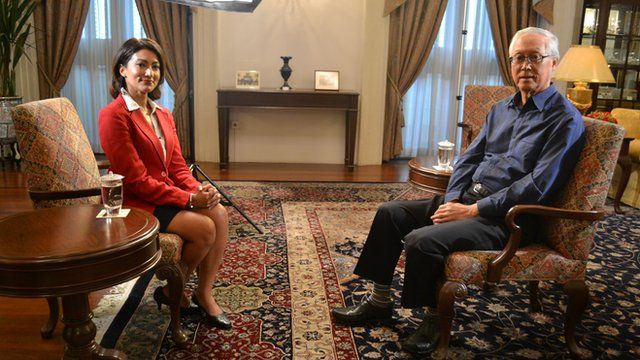 Video
Senior Minister Goh Chok Tong's early life
Goh Chok Tong was Singapore's second prime minister from 1990 to 2004. He grew up in similar conditions to many second-generation immigrants like my father, Kernail Singh.
Here, he remembers his humble beginnings.
This video is part of a longer feature by the BBC's Sharanjit Leyl, marking 50 years since Singapore became an independent state. With no natural resources the island went from swamp to one of the region's leading economies on the strength of its human resources - immigrants like her ancestors.