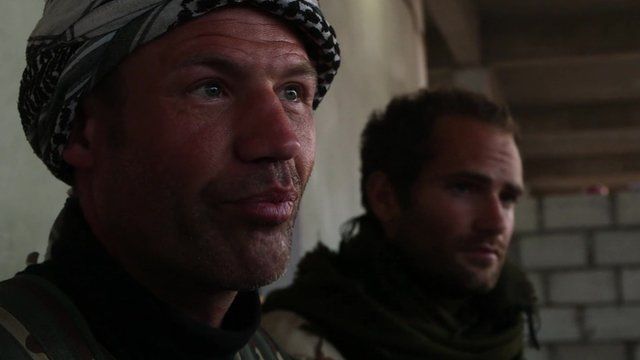 Video
UK man fighting IS: 'Some things really are worth fighting for'
Jim, an ex-soldier, and Maisa, an ex-city trader, are now both fighters facing up to the Islamic State in Syria.
There are only a couple of hundred foreign fighters battling against IS in Syria and they are a close-knit group.
Recently two of them were killed, including Erik Konstandinos Scurfield, a former Royal Marine and the first Briton to die fighting the Islamic State in Syria.
Both Jim and Maisa knew Erik, or Kostas as they called him, and remember a courageous fighter, and experienced military man.
Go to next video: Former soldier: Why I want to fight IS