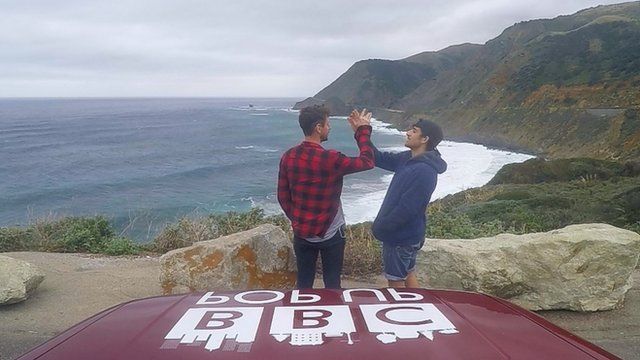 Video
BBC Pop Up's six-month American road trip ends
The final BBC Pop Up video on Tacoma has been posted and the last documentary aired.
In 197 days, the rambling band of journalists traveled through 19 of the 50 US states, living for a month at a time in six of them. All in all, the crew created 51 glossy videos, of which 46 were full feature reports and five were behind-the-scenes video shorts. Nearly all ideas for our stories were crowdsourced from local residents in the towns we visited.
Visit the wrap-up article here for a full breakdown of was produced and insights into why and how the mobile bureau was created.
As for the future, BBC Pop Up was an experiment. Like any experiment, we're now going to crunch the figures and see where we succeeded and where we failed. Then we'll see what we want to do with our findings.
To those who followed along online, thank you for all your comments, emails and tweets. Thank you for joining us for the ride.
And thank you to all those in Boulder, Baton Rouge, Pittsburgh, Sioux Falls, Tucson and Tacoma for opening up your towns and communities to us. We are forever indebted.
Benjamin and I will continue to receive correspondence to BBCpopup@bbc.co.uk.
For an archive of all our stories, visit BBC.com/popup.
Until next time,
Matt Danzico, BBC Pop Up bureau chief
You can find out all about the aims of the Pop Up project and see all the videos from all six months. Check out Pop Up's behind-the-scenes blog to see how it all worked.
Go to next video: Deporting dad