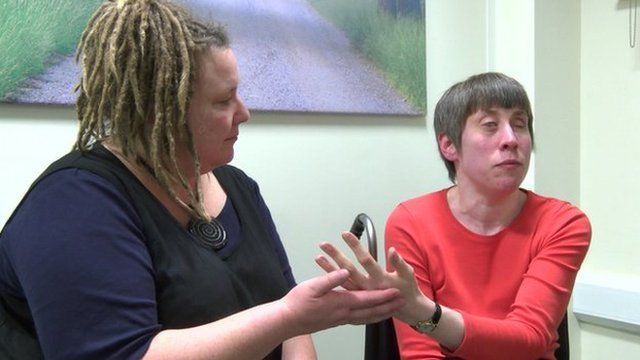 Video
Deafblind woman says voting needs to be easier
Liz Ball is deafblind and says that she doesn't have access to one of the most treasured rights in a democracy - a secret vote.
She communicates through tactile fingerspelling which involves somebody spelling out words on her hand, says the voting process itself is just too antiquated.
"It still doesn't take account of technology or the shift in societal attitudes to disability," she says. "It's about time that we as a country got our act together to make sure that everybody can vote without being disappointed or frustrated by that process."
Ball says she finds it too difficult to get to the polling station, so chooses to use a postal vote instead. She has a support worker who helps her to cast her vote, but says she would much prefer it if she didn't have to disclose the information to somebody else.
Read more here
Follow @BBCOuch on Twitter and on Facebook, and listen to our monthly talk show
Go to next video: Quentin Blake 'We need more disabled children in picture books'