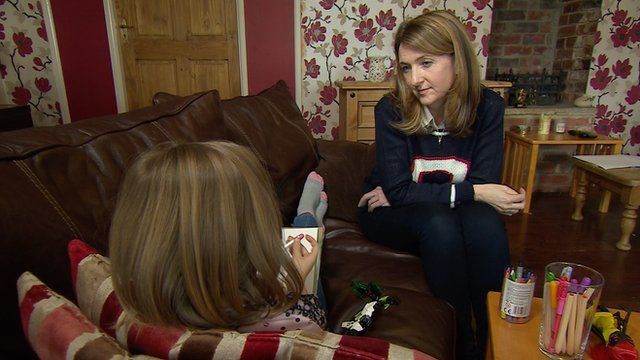 Video
'I really didn't want to be a boy'
Victoria Derbyshire has been speaking to two of the youngest transgender children in the UK - with permission from their parents and with the support of the children's schools. Medical experts were also consulted.
"Jessica", eight, was born a boy, but has been living as a girl for three years. She told Victoria Derbyshire how she felt she had been born in the wrong body. It is a medical condition known as gender dysphoria or gender variance.
Jessica said: "I really didn't want to be a boy, it was really frustrating for me. It felt like I didn't fit in".
She also described what it was like to wearing a dress to school for the first time, and how she was "so happy" when staff called her Jessica.
Victoria Derbyshire is broadcast weekdays from 09:15-11:00 GMT on BBC Two, BBC News Channel and online. Follow the programme on Facebook and Twitter, and find all our content online.