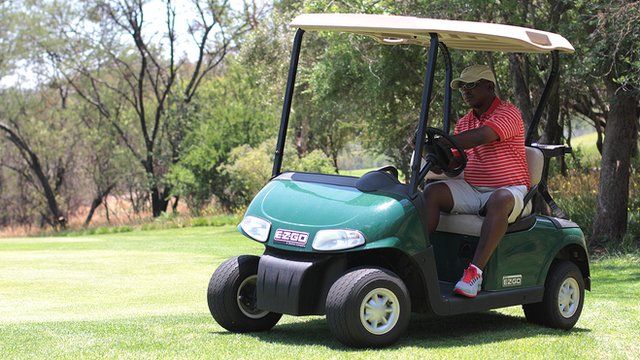 Video
What does it take to be a successful golf caddie?
The US Masters at the Augusta National Golf Club wraps up on Sunday.
The golfers are the famous faces, but behind every successful golfer is a successful caddie.
These are the guys who carry the golfers bag. But a good caddie is much more than that, helping golfers navigate to the 18th hole.
Soweto-born Zack Rasego is one of South Africa's top professional caddies. He worked with Louis Oosthuizen at the US Masters in 2011.
He told the BBC what it means to be a caddie.
Video journalist: Taurai Maduna
Extra footage courtesy of of Nedbank
Stills courtesy Getty Images Sport
More video features from the BBC News Magazine
Go to next video: The life of a rare fruit collector