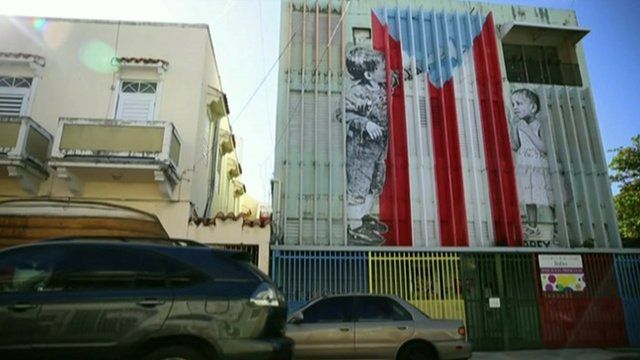 Video
Artists fight for Puerto Rico's soul
Puerto Rico has long struggled to find its place: is this island paradise a part of Latin America, or a territory dependent on the United States?
As the neighbourhoods of San Juan become more commercial and more global, some artists are trying to take a stand.
Walk through the neighbourhood of Santurce and you quickly realise what artists here want their Puerto Rico to be: bold, challenging, and most importantly, different.
The BBC's Franz Strasser visited the area to see how local painters, rappers and other expressed their identity.