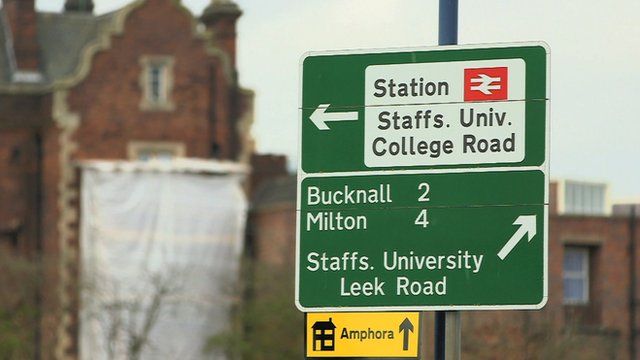 Video
Election 2015: Connecting Stoke-on-Trent's economy
The proposed high-speed rail link connecting London to the Midlands, and on to the North, has been the subject of fierce controversy and debate.
Arguments focus on whether the economic benefits of HS2 outweigh any negative impact on the environment and people's homes.
Many along the projected route desperately want the line moved away from their back yards, but officials in Stoke-on-Trent have fought a sustained campaign to get a HS2 station in their city, arguing that it could bring £200m worth of extra growth to the area every year.
While far from everybody in the area is behind the campaign, those that are see the line and station as a chance to even out some North-South economic disparity and give a much needed boost to an area once dependent on its ceramics industry.
No final decision has been made, but the route consulted on has a proposed station at Crewe, 15 miles west of Stoke.
BBC News visited Stoke-on-Trent to hear from local people and business ahead of the election.
Find out more about the constituencies of Stoke-on-Trent Central, Stoke-on-Trent North and Stoke-on-Trent South.
Video journalist: Suraj Patel
Go to next video: Jaywick: Sea, sand, poverty and politics