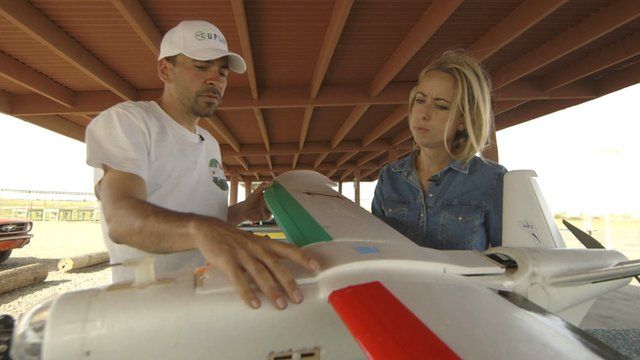 Video
Using drones to deliver food and medicine
Parts of Syria are cut off from aid by fighting, and stopping people from getting food and medical supplies has become a brutal a weapon of war.
Devastated that this could be allowed to happen, a team of volunteers from the US is trying to develop drones to get to places that humans and airlifts cannot.
One of the founders of the project, US Air Force pilot Marc Jacobsen showed the BBC's Catrin Nye the prototype.
Go to next video: Brain-controlled drone shown off