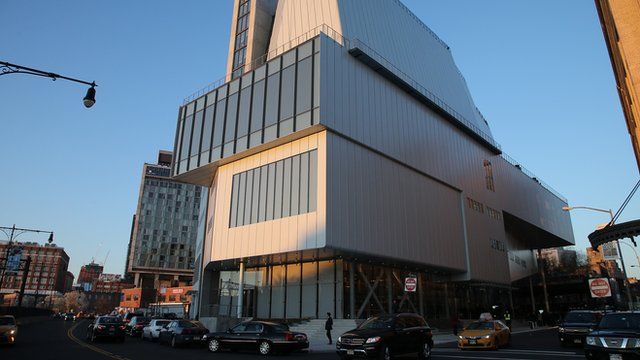 Video
New York's Whitney Museum re-opens in new space
Increasingly, museums worldwide are experimenting with new ways to display and present art.
In New York, the Whitney Museum of American Art turned to famed architect Renzo Piano to create a bold new home for its varied collections.
The museum has just re-opened to the public, and the BBC's Nada Tawfik took a look at the inaugural exhibit "America Is Hard to See" in its new space.
Filmed and edited by Andrew Herbert
Go to next video: The six million people who changed America