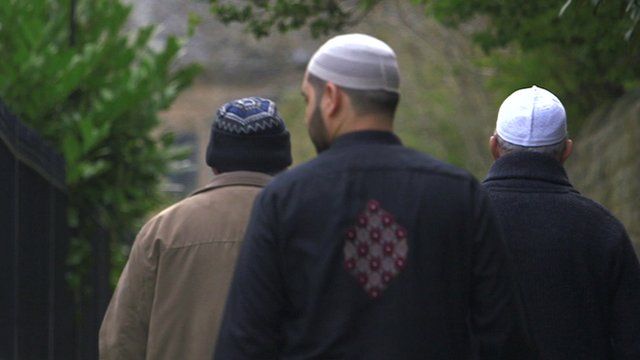 Video
General Election 2015: Young, Muslim and disengaged
As the election campaign enters the final stages, political leaders are working hard to get their core messages out to voters.
But the messages are not reaching everyone - for some, the workings of Westminster and the promises of politicians just feel too far removed from the problems they face every day.
Many Muslims say Islamophobia has been on the rise in Britain since 2001 and the 9/11 attacks. The stigma has been compounded as news about young men and women travelling from the UK to join conflicts abroad has brought increased political and media focus on the Muslim community.
BBC News travelled to Halifax to talk to second generation British Muslims about how they feel about politics and the election.
Despite attempts to include their views in this video, none of the women asked were willing to speak on camera.
Video journalist: Suraj Patel
Go to next video: Could a train revive Stoke-on-Trent?