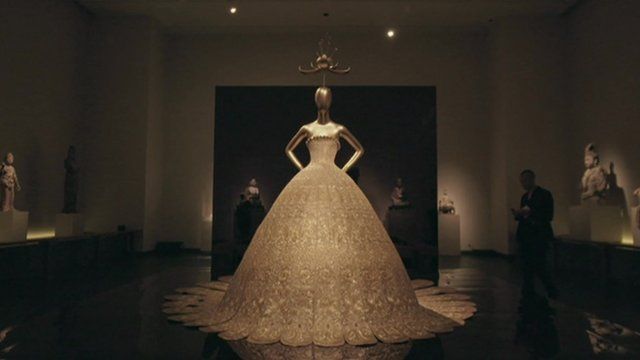 Video
Chinese culture through American eyes
The red carpet for the Metropolitan Museum of Art's annual ball was filled with the fashion inspired by China. The biggest stars dressed for the occasion to mark the Costume Institute's new exhibit which looks at China's influence on the West.
Exploring film, art, and more than 100 haute couture pieces, the exhibition China Through The Looking Glass is 3 times the size of the usual spring show and one of the most ambitious that the museum has undertaken.
The BBC's Nada Tawfik took a look inside.