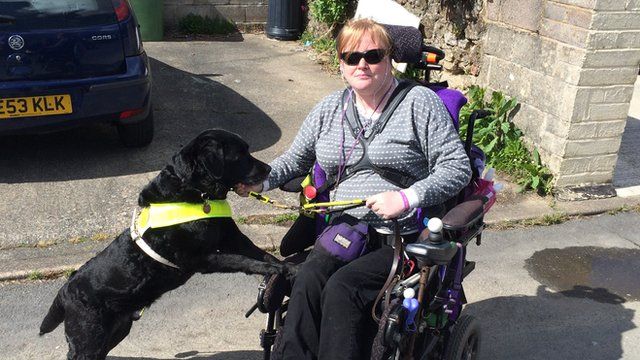 Video
The dog who does two jobs for her disabled owner
She takes clothes out of the washing machine or tumble-dryer, and assists Read by grabbing and pulling clothing to help her undress, as well as handing money over to cashiers in shops. She also picks up objects and opens doors.
Vegas is one of only 27 dogs trained by the Guide Dogs for the Blind Association, in partnership with other canine-training organisations, to do two jobs.
"Life wasn't worth living before I got Vegas," says Read who had been housebound for 18 months before the dog came to live with her.
Follow @BBCOuch on Twitter and on Facebook, and listen to our monthly talk show
Go to next video: Wheels designed for cat physiotherapy