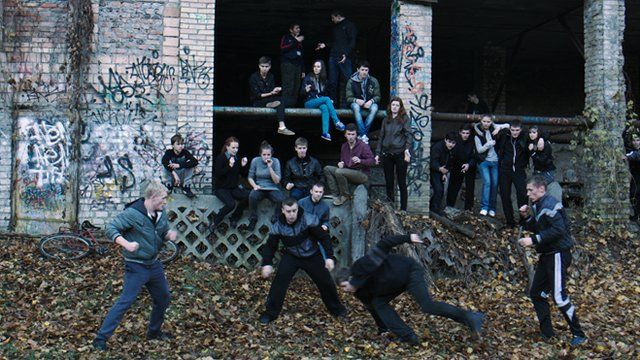 Video
The silent film which uses an all-deaf cast
The Tribe is a Ukrainian film, directed by Myroslav Slaboshpytskiy, which is set in a deaf boarding school where everyone communicates in sign language. When a teenager joins the school, he wins acceptance into a network dealing in crime and prostitution. But when he breaks the unwritten rules of the tribe, his future is threatened.
The film has no subtitles, and no voiceover. The audience is asked to understand the film through picking up on the physical expressions of the actors as they sign to each other - almost as though they were watching a non-comedic silent film.
Deaf film maker Charlie Swinbourne says it could change perceptions of what a deaf film can be.
Read the full article here.
Follow @BBCOuch on Twitter and on Facebook, and listen to our monthly talk show
Go to next video: Wheels designed for cat physiotherapy