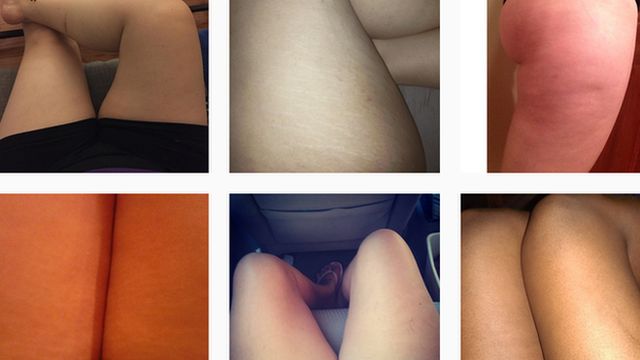 Video
#ThighReading: Celebrating cellulite and stretch marks
Thousands of women are posting photos of their thighs on social media and using the hashtag #ThighReading.
The images show stretch marks, cellulite, scars and bruises.
The trend is part of the body positivity movement online and is seen as a celebration of women's "flaws" and "imperfections".
BBC Trending speaks to some of the women sharing their thigh readings.
Video Journalist: Anne-Marie Tomchak
For more videos subscribe to BBC Trending's YouTube channel.
Go to next video: Is it wrong to call someone 'plus-size'?