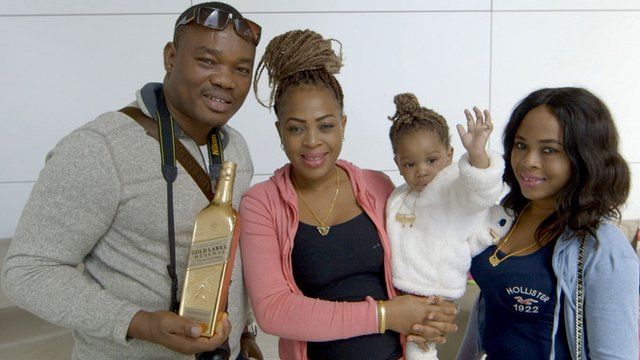 Video
World On The Move: The Gold Tourists
When the Esochaghi family go on holiday, they take their gold jewellery with them. They swap and smelt the precious metal, turning tired pieces into brand new accessories for the whole family, including baby Valeria. But the process is far more common than people might think.
The Esochaghis' story is part of World On The Move, a series of interviews for the BBC's Identity season with travellers passing through Dubai International - one of the biggest airports on Earth.
Video journalist: Howard Johnson. Producers: Joe Miller, Elizabeth Hotson, and Bassima Kracha
Learn more about the BBC's Identity season or join the discussion on Twitter using the hashtag #BBCIdentity.