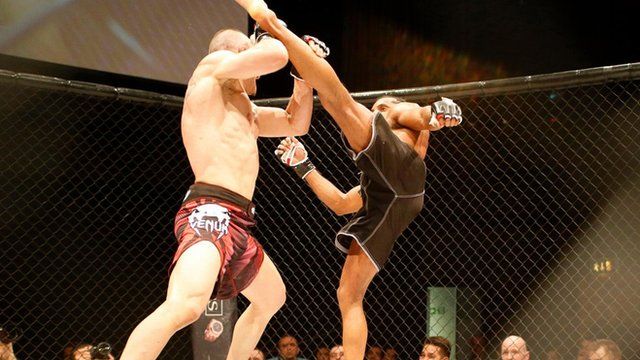 Video
Inside the UK's white-collar cage fighting scene
Mixed martial arts, or cage fighting, has established itself as a popular televised sport. Now, its amateur scene is quickly growing in popularity among working professionals.
On any given day, the Troxy in London's East End might play host to a music artist, business conference or even a wedding.
Originally a grand cinema opened in the 1930s, it still retains much of its art deco style. On this visit, however, it has a very different purpose - the blood, sweat and testosterone-fuelled sport of mixed martial arts, or MMA.
The sport's amateur scene is thriving in the UK, attracting competitors from unlikely working backgrounds.
Benjamin Zand reports.
Go to next video: MMA knocks out anti-social behaviour