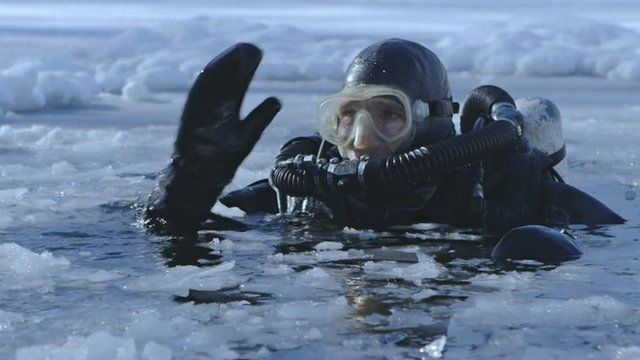 Video
Diving into the Unknown
On 6 February 2014, two Finnish cave divers perished in the vast Plura cave complex in central Norway.
Seven weeks later, three survivors of the expedition returned to the caves to retrieve their friends' bodies.
In this clip from the documentary Diving into the Unknown, directed by Juan Reina, we see survivors Patrik Gronqvist and Kai Kankanen, as well as their friend Sami Paakkarinen, make their final preparations to return to the scene of the accidents, at a depth of more than 100m.
A feature article about the recovery mission has been published on the BBC News website.