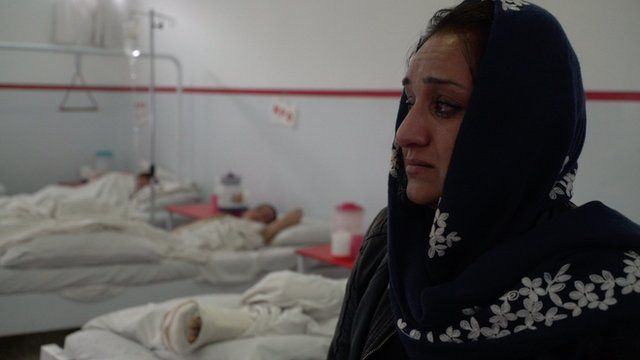 Video
Afghan TV reporter visits bomb victims
Shakila Ebrahimkhil is a senior correspondent at Tolo TV in Kabul - one of the most dangerous journalistic beats in the world.
She has made a name for herself covering the aftermath of bomb attacks for Tolo TV, interviewing survivors and talking to the families of those who have died.
But she has received death threats from militants.
Yalda Hakim's Our World report Terror at the TV Station can be seen on the BBC News Channel and BBC World News (click for transmission times). Readers in the UK can watch it after 04:30 GMT on Saturday on the BBC iPlayer.