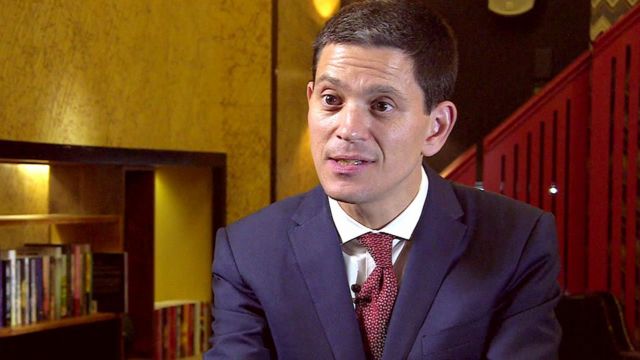 Video
David Miliband: New deal needed for migrant crisis
The former British foreign secretary, now President of the International Rescue Committee (IRC) David Miliband says a new plan is needed to tackle the European migration crisis.
He told the BBC's This Week's World there needs to be a "big new effort" for the countries on the borders of nations where civil wars were taking place. The camp-based "temporary relief" was not the way of the future. Refugees and their families needed to be given jobs and education in the neighbouring states ready for them to return home once the conflict had ended.
This Week's World is a new home for in-depth analysis of world issues on television. It's a weekly magazine of global stories, ideas and opinion, presented by Emily Maitlis. You can catch the programme on BBC Two and BBC World News every Saturday at 16:20 GMT.
Go to next video: 'A huddle of humanity' pulled from open seas