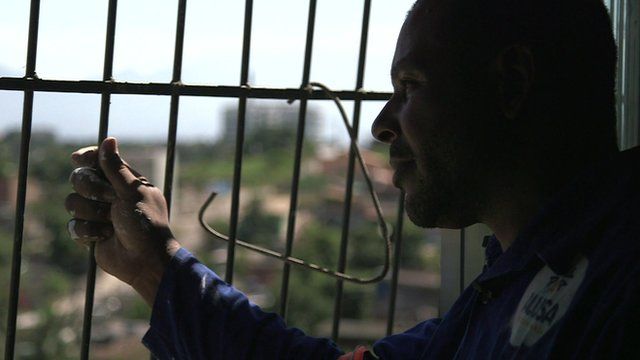 Video
This Week's World: Itaborai, a Brazilian city stuck on pause by low oil prices
The Brazilian city of Itaborai, in the state of Rio de Janeiro, should have been a prosperous place to live and work.
In 2008, when construction began on a huge petrochemical plant, there was widespread excitement over the hundreds of thousands of jobs that would be created, and Itaborai was the envy of many other Brazilian cities.
But a low global oil price and a national corruption scandal have seen the plant close and workers laid off.
This Week's World reports on how the dream of a prosperous Itaborai has fast turned into a nightmare, with many residents struggling to make a living since the petrochemical plant closed its doors last year.
Director: Greg Brosnan
Producer: Alessandra Bonomolo
Camera: Jon Hughes
This Week's World is a new home for in-depth analysis of world issues on television. It's a weekly magazine of global stories, ideas and opinion, presented by Emily Maitlis. You can catch the programme on BBC Two and BBC World News on Saturday at 18:00 UK time.
Catch up with the latest episode on BBC iPlayer, or on YouTube oustside the UK.
Go to next video: How a falling birth rate stalls the world economy