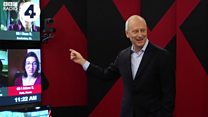 Video
What's the connection between carbon trading and infidelity?
Is carbon trading a good way to reduce the emission of greenhouse gases into the atmosphere?
Countries (or states, or companies), are given an allowance for how much they can emit, and if they want to go beyond that they can buy the right to emit more from other countries, which will compensate by cutting their emissions.
Harvard philosopher Michael Sandel asks if its similar a tongue-in-cheek website that allows people who are unfaithful to their partners to "offset" their cheating by "finding someone else to be faithful".
Watch a longer version of The Global Philosopher: Should the Rich World Pay for Climate Change?