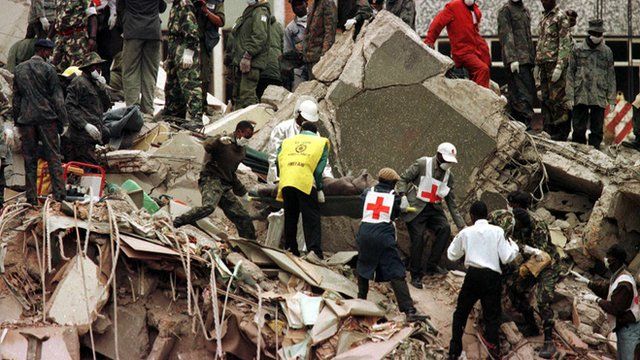 Video
How I survived an al-Qaeda attack
In August 1998, more than 200 people were killed when two US embassies in East Africa were attacked with truck bombs.
The blasts in Kenya and Tanzania brought Osama Bin Laden and al-Qaeda - the group behind the attacks - to the attention of the American public for the first time, three years before 9/11.
Kenyan George Mimba was working in the embassy in Nairobi when the first bomb ripped the back off the building and flattened another one nearby.
He survived and, although injured, returned to the smouldering ruins to try to save others. In all, 218 people were killed and 5,000 injured in Nairobi.
A second attack on the US embassy in Tanzania left 11 people dead, and nearly 100 injured.
Witness: The stories of our times told by the people who were there.
Go to next video: The da Vinci puzzle: Restoring The Last Supper