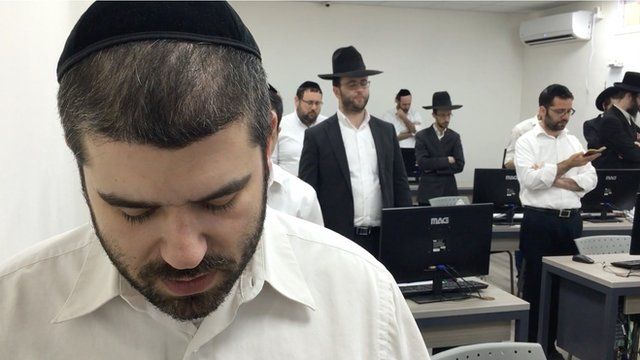 Video
Studying the Torah in the morning and coding in the afternoon
Israel's ultra-Orthodox Jews are turning to the booming high-tech sector for jobs.
Haredi families often have six, eight or even 10 children. And the traditional model - whereby the women go out to work and the men study the Torah - is proving financially unsustainable.
Meet the men who study the Torah in the morning and learn to code in the afternoon.