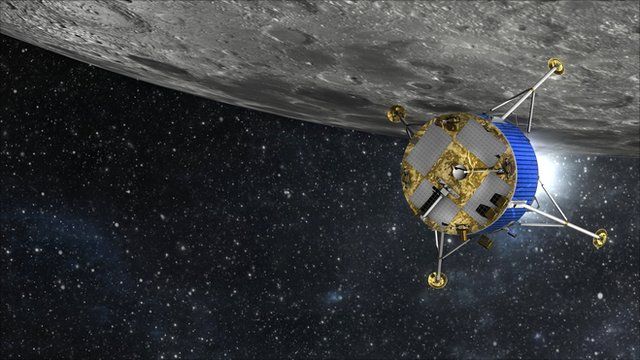 Video
Europe plans large lunar lander
Led by Germany, Europe is pressing ahead with plans to send a sophisticated, unmanned spacecraft to the surface of the Moon.
The 700-800kg robot would be aimed at the lunar south pole, using automated systems to guide itself into a gentle, precision landing.
This animation shows the craft's flight to the Moon and its exploration of the lunar surface.
Video courtesy of EADS Astrium